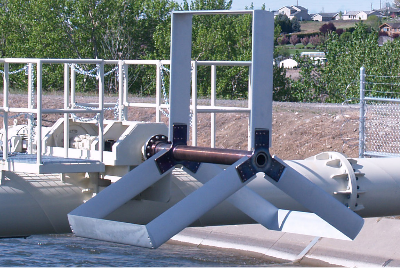 Project Info
Project Description
Instream Energy Systems is a pioneering developer of hydrokinetic systems for near shore tidal and inland applications.
Instream's approach, focussing on multiple, small, floating devices as opposed to large, bottom mounted turbines, significantly reduces installation costs, increases system reliability (through ease of access) and reduces project risk. Their market leading vertical axis turbine has been co-developed with BAE systems.
Our Role
ITPEnergised has a long-term framework agreement to support Instream Energy Systems with their turbine and platform design as well as project development and implementation in the UK.
This has included:
UK market study
Costing and valuation exercise
Site identification and resource assessment (identifying 52 sites)
A commercial development plan for the technology, including supply chain considerations.
Project descriptions and support with funding and seabed leasing applications
Platform design, focused on the arrangement of multiple turbines on a single platform taking into consideration performance, cost benefit, and operation and maintenance.
General development support
Project Details
The Canadian developer first entered the UK market in 2014, through ITPEnergised's initial work to explain the tidal market and policies, identify sites suitable for their technology and guide them through early site development work. Since then, ITPEnergised have supported Instream in a number of aspects. We are currently working together to marinise the Instream technology for tidal applications and carrying out the design of a floating platform to mount multiple turbines. This includes concept engineering, load case combinations and hydrodynamic analysis.