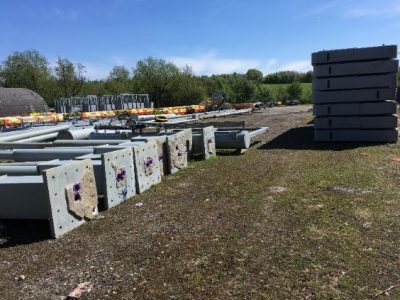 Project Description
Our client, a FTSE250 landlord, owns a large distribution site in the north of England, and is considering options for future land use, including potential redevelopment to a residential end use.
ITPEnergised was commissioned to provide a range of environmental planning advice and support, to help the client determine potential constraints, risks and opportunities for site development, and to help shape the emerging masterplan to ensure a consentable and environmentally positive development.
Our Role
We undertook the following initial studies:
a Preliminary Ecological Appraisal (PEA) including a Phase 1 Habitat Survey
dedicated Great Crested Newt surveys of on-site ponds
preliminary bat roost assessment of buildings and trees on site
review of previous geo-environmental reports to identify potential contamination and geotechnical risks, including a desk-based mining risk assessment
landscape appraisal and development of a landscape framework for the site
tree survey (carried out by Patrick Stileman Ltd).
We also supported the client with procurement of a topographical survey to inform the tree survey, and flooding and drainage studies being undertaken by JBA.
Following completion of the above, we provided support on scoping of intrusive geo-environmental investigations, and helped to identify and appoint a suitable ground investigation consultant.  We have continued to work with the GI consultant, Geovia, through the site works stage of the investigations, including interpretation and explanation of results.
Our advice will help the client to ensure a masterplan for the site is developed to take account of environmental constraints and opportunities, minimising planning risk and the potential for elevated abnormal development costs.
Project Details
2017 (ongoing)
49 hectare site
FTSE250 Landlord                        McGough Planning Consultants Ltd