Innovation in Business Risk Assessment for On-Site and Larger Scale Renewable Energy
08 September 2020
At ITPEnergised we believe passionately in the transition to Net Zero. And we know that any organisation looking to reduce energy costs long-term should seriously consider the potential for generating energy at the point of use: on-site.
With government incentives such as the Smart Export Guarantee, companies are more aware than ever about the benefits that flow from reducing energy consumption and generating from renewable sources, but there is still some hesitancy to make the leap. However, the Food & Drink industry focus on Net Zero, volatile energy prices, grid constraints, and regulatory drivers present and future mean that now is the perfect time to consider onsite renewable energy.
We have developed a number of tools to assist Operators in assessing the relative benefits of on-site (and off-site) renewable energy generation and work in partnership with our clients to optimise the efficiency of existing assets and facilitate the transition to low and zero carbon energy supply at both site and corporate level.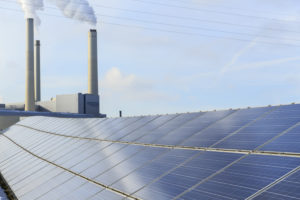 Where Operators are looking to install energy generation or storage at site level, we can quickly and cost effectively assess the feasibility of renewable and low-carbon energy technologies, providing accessible and robust summaries on which to base business investment decisions.
Our technology comparison tools identify the most appropriate renewable generation and storage option(s) for a site and incorporate location and technology specific data (e.g. solar radiation levels, topography, ground condition) to generate robust yield assessment and payback periods. In addition, our expert team of grid connection and regulation specialists support clients looking to export energy with local grid capacity assessment, connection applications and due diligence.
For more information, please contact ruth.fain@itpenergised.com
For those clients looking to develop renewable resource at a larger scale we have created a bespoke methodology for assessing the suitability of sites in collaboration with planning consultants Lichfields. For solar developments Locate:Solar brings together technical data on capacity, connections and yield, GIS-mapped environmental information and an in-depth understanding of the planning system, enabling Operators to get a full and robust picture on what investing in solar could return and identifying the most productive and least constrained locations for development. Similar methodologies are available for other renewable technologies on request.
For more information, please contact LocateSolar@itpenergised.com
---