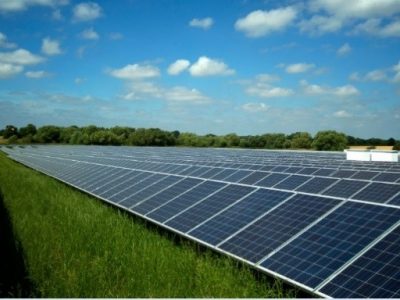 Project Description
vento ludens is proposing to develop a ground-mounted solar PV project on farmland at Arrats Mill, east of Brechin in  the Angus Council area.
Our Role
ITPEnergised co-ordinated the planning submission and led on environmental surveys and assessments and the delivery of an over-arching environmental supporting report.
We undertook EIA Screening and met Angus Council to discuss the proposals in late 2018. The Council concurred with our assessment that an EIA was not required, however several environmental studies were needed, relating to ecology, landscape & visual impacts, transport, cultural heritage, land use, and flood risk.
Our in-house team and trusted partners undertook all surveys and assessments, in consultation with relevant regulators. Key factors included:  demonstrating the limited landscape and visual impacts due to the suitable site location and natural screening; demonstrating no significant impacts on the nearby Montrose Basin Special Protection Area (SPA); providing suitable design advice and mitigation to protect wildlife including badgers and bats; and demonstrating that the design responds appropriately to flood risk and does not increase flood risk elsewhere.
Project Details
The proposal is to develop approximately 53,600 solar PV modules, delivering approximately 18.5MW of renewable electricity.
Associated infrastructure will include an upgraded site access and internal access tracks, substation and customer room, and security fencing.
String inverters will be bolted to the rear of the mounting frames and linked to compact transformer stations. This design was developed to provide technical efficiency while accounting for flood risk at the site.
The project commenced in 2018 and a planning application was submitted to Angus Council in spring 2019.
The project team included: PPCA (planning), Brindley Associates (landscape and visual appraisal), and RAB Consultants (flood risk).