ITPEnergised are delighted to be launching the results and findings of the 'ESG Transparency : Private Equity Index 2020' which has been completed in partnership with Orbis Advisory.
With an already pressing need for resilient societies and businesses, COVID-19 has accelerated sustainability momentum around the world. The global pandemic has catalysed a new level of action and cooperation by and between government, regulators, finance, and business, working to make societies more sustainable. Heightened expectations of key stakeholders, not least Limited Partners (LPs), concerning sustainability performance further the need for ESG integration and transparency. This comes in response to growing evidence that strong ESG credentials, beyond benefitting people and planet, present a huge business opportunity for improved financial performance.
This research assesses the ESG public reporting performance of 160 carefully selected British Private Equity and Venture Capital Association (BVCA) PE firms. We analyse to what extent environmental sustainability, social responsibility and governance considerations are embedded in their business and assets under management (AUM). This report offers a fresh perspective on the importance of ESG transparency and our findings indicate that strong progress has been made, with some of the top firms displaying impressive and fully integrated ESG commitments.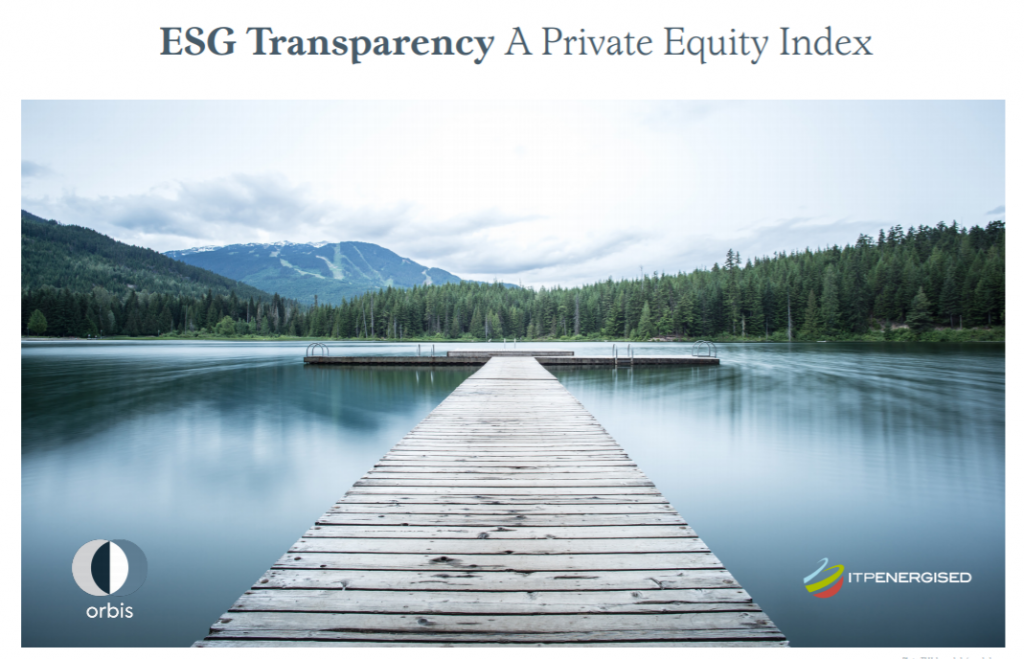 The report highlights:
• Key ESG trends Private Equity (PE) firms are adopting and reporting
• ESG best practice via case studies of the top five PE performers
• Recommendations for improving ESG performance and disclosure
You can view or download the report here.
For more information on the report or to find out how ESG can add value to your business, please contact esg@itpenergised.com