ITPEnergised enjoyed a fantastic evening at the Scottish Renewables Net Zero Energy Transition Awards in Aberdeen, proud of our nomination in the People & Culture Award category.
The Net Zero Energy Transition Awards were launched in 2022 to recognise the passion, dedication and talent of the exceptional people and companies working hard to deliver the energy transition. As Scottish Renewables explain, "Ensuring the delivery of the new energy projects which will help us meet our carbon reduction and climate change targets is a momentous task – and one which requires a vast array of skills, experience, and engineering know-how. That's where the supply chain comes in. From the outermost northern islands to the Borders, hundreds of companies across Scotland are grasping – and hoping to grasp – the economic and environmental benefits arising from the growing decarbonisation pipeline. They're working hard to collaborate, upskill, innovate, expand and develop to offer optimum solutions to the industry."
We were thrilled to be on the shortlist for the People & Culture Award. We pride ourselves on being a people business, and our culture, values and ethos play a major role in attracting and retaining talent, a big issue across the renewables sector.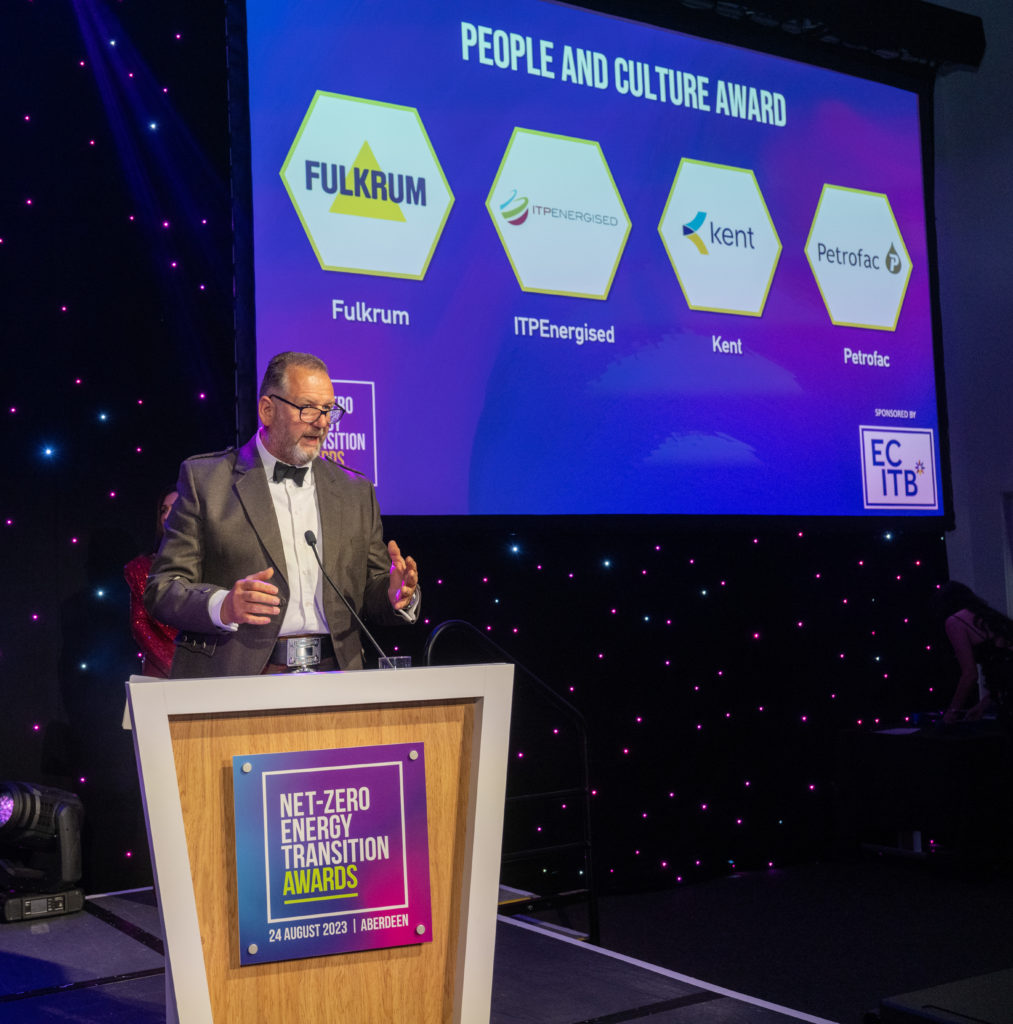 It wasn't our night for the win, but many congratulation to Kent who took home the award and of course, all the other nominees and winners at the ceremony.