Whilst environmental and energy consultancies may be more commonplace nowadays, ten years ago when industry veteran Jonny Clark set up ITPEnergised with a vision of creating a relationship-focused renewable energy consultancy, the landscape was very different.
Having worked in environmental and energy consultancy for more than a quarter of a century, prior to founding ITPEnergised, Jonny was board director for a major environmental & energy consultancy having overseen billions of pounds of projects across wind, solar and biomass globally, as well as mining, waste, transmission and distribution projects.
In this article, Jonny looks back on a decade of progress and change since the launch of ITPEnergised.
"Over the past 10 years, I have witnessed firsthand the transformative power of strategy and the unwavering commitment to people that has propelled us to success.
ITPEnergised started out by solely offering Environmental Impact Assessments (EIA) to wind developers. But we had a clear long-term targeted diversification strategy from the get-go, which has been key to our success.
A strategy, and clearly defined plans to implement that strategy, is crucial to a successful business, as is a solid value proposition. You need to know why you are doing what you are doing and what you stand for. ITPEnergised is built on the foundations of our commitment and passionate belief in the world's transition to net zero. We are a team of trusted technical advisors who focus on meeting and exceeding our clients' aspirations.
If you do not have this defined, and the whole team bought into it, then it is very easy to get pulled in different directions; you need to stay close to your vision and motivation.
For me, it has always been vital that we differentiate ourselves from our competitors, in part by focusing on both the relationships with people throughout the projects, but also the ethos of targeted diversification. I wanted to ensure we adapted our offering to address the specific challenges that businesses in our target markets were experiencing. We stay true to our ethos, and our dedication to achieving net zero is at the heart of everything we do, but we are adaptable about how we go about achieving this. I felt this was crucial to ensuring ITPEnergised remains relevant. What was also clear to me is, you cannot find out what issues people are facing if you do not have a trusted relationship with them.
From eight members of staff based in one office in our first year of business, ten years later we now have four offices in London, Bristol, Edinburgh and Glasgow and 100 staff across the UK and worldwide. Over the past decade, our team has worked on thousands of complex renewable energy projects, delivering gigawatts of capacity both in the UK and abroad, helping hundreds of clients on their low-carbon transition journeys, and establishing ITPEnergised as a trusted advisor.
People have always been at the centre
My vision when starting ITPEnergised was to have a relationship-focused consultancy, both in terms of client and co-professional relationships, but also internally.
I have always felt it was vital to empower staff to get the best outcomes, both for them in terms of their career and job satisfaction, but also the knock-on effect that has on the business overall. Throughout our decade of growth and evolving our proposition, these values have stayed the same.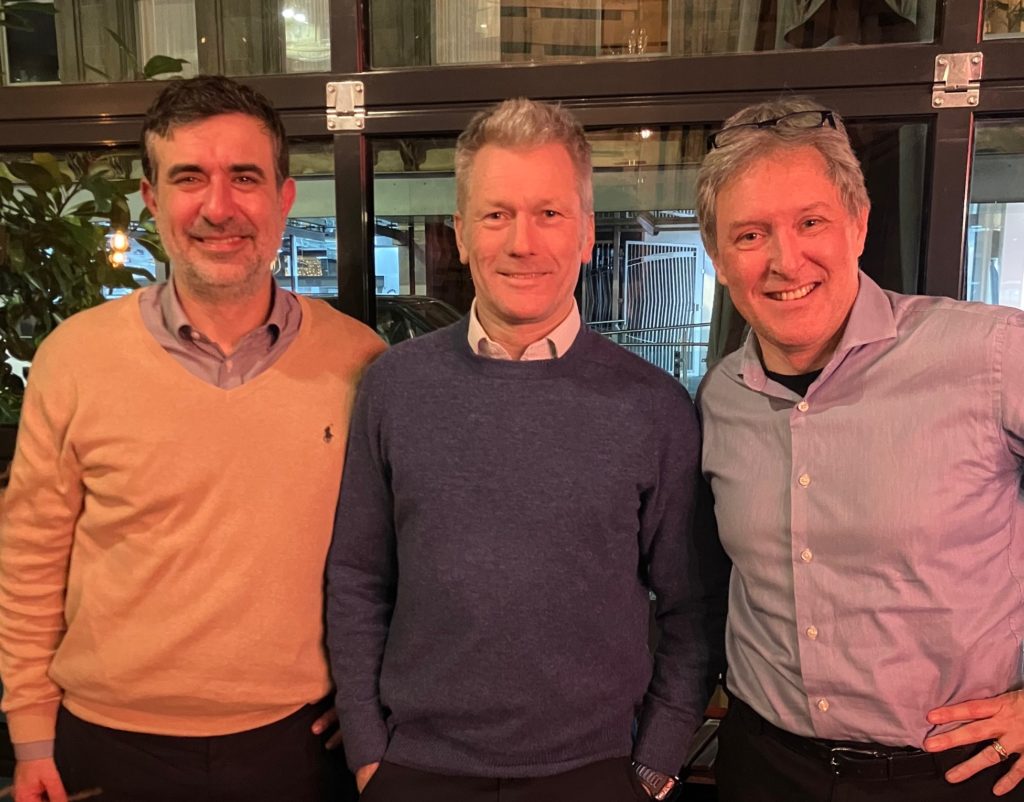 In terms of the impact ITPEnergised has had on the renewable energy sector, the consultancy has provided strategic and technical advice to utilities, developers, corporates, industrials and property sector clients to help them meet their goals.
I would like to think that through our renewable energy consultancy projects, coupled with our advisory roles with major corporate and industrial clients, we are making an important contribution to achieving the UK's net zero ambitions.
I also believe that a fundamental part of being a Managing Director or CEO of a business is to create an environment that enables people to succeed. On a more personal level, I like to see people succeed and for their careers to evolve, so we invest heavily in talent development within ITPEnergised.
Facing macroeconomic and geopolitical challenges head on
In the past decade, there has been a myriad of challenges in terms of macroeconomic and geopolitical events, not to mention the impacts of a global pandemic. However, ITPEnergised's model of constantly evolving to reflect current trends and market demands means that the business has continually grown throughout these challenges.
There has been a huge shift change globally over the past decade, as governments, businesses, investors and society in general have become more aware of climate change impacts. There is now a general consensus that action must be taken on decarbonisation and the energy transition must happen.
This shift has informed our diversification, meaning we can offer the market what they want and need. It is the age-old question: 'what's keeping our clients awake at night'? Whatever that answer is, we need to be supporting them. Our strategy is hugely driven by an understanding of market dynamics. This awareness of the market and our adaptability is key to our success. In short, we are always futureproofing. Our digital product and services development has been driven by trying to understand what the problem is, then creating something that solves it.
Training the next generation is key
As the energy transition gathers pace, we are increasingly reliant on technical innovation as well as financial investment to help us deliver net zero. We also need experienced people equipped with niche skills to enable us to deliver the growing number of projects in our key sectors: onshore renewables and storage; offshore wind; corporate, industrial and manufacturing. We are investing in young talent, and bringing on board exceptional graduates to be nurtured, trained and developed into the senior consultants of the future.
Our technology team for example, has grown significantly this year as we witness a huge upsurge in battery storage, hydrogen, ammonia and other storage technologies and the increasingly complex challenges of grid limitations.
Everything comes back to the people who make up your business
For me, the past 10 years at ITPEnergised has reinforced my view that business is always about the people. It is about the goodwill of people you have worked with in the past to guide and advise you, the team you build around you and the clients that you work with.
ITPEnergised strives to be technically excellent and, though never complacent, I would like to think we have built a stellar reputation over the years. However, picking the right people and the right clients in our target markets is important. The wrong mix can easily erode excellence and reputation, so it is something that needs to be carefully considered and heavily protected.
With that mindset, we continue our investment in our own people, having brought in specialists specifically to continue supporting talent development and personal growth of the team.
I am always more than happy to advise other people who are in the early stages of setting up their own businesses. I benefited hugely from conversations I had ahead of taking the leap and setting up ITPEnergised. I know from personal experience how valuable I found it and how much I appreciated hearing the advice and experience of other business owners.
My advice to any fledgling entrepreneurs is to plan ahead. Speak to as many other entrepreneurs and business owners as you can. Rule of thumb; it will likely take twice as long and cost twice as much as you think it will. But ultimately, if you believe in what you're doing, plan it and be prepared to go for it!
I believe the success of ITPEnergised has been driven by our unwavering commitment to strategy, to people, a willingness to embrace continuous evolution and our passion for net zero. By staying true to our vision, fostering strong relationships, and embracing change, we have become a market leading renewable energy consultancy. Our journey serves as a testament to the transformative power of strategy and our unwavering dedication to the people who make our business thrive."
This article from Jonny Clark, ITPEnergised's Managing Director was published in SME Today on 10th August 2023