Last year presented unprecedented challenges to everyone and has complicated the work life of many people. This is certainly true of consultants working in the field of environmental noise; you may recall how quiet it was last March and April during the UK's first national lockdown, when road, rail and air traffic dropped to almost nothing, businesses closed, shop and office workers abandoned their daily commutes and nightlife, entertainment and hospitality stopped. During this initial lockdown, subsequent restrictions and repeat lockdown periods, measuring noise levels representative of 'typical' or pre-Covid-19 conditions has been impossible for many sites.
ITPEnergised's noise team has therefore drawn on recent guidance issued by the Institute of Acoustics to develop innovative solutions to meet our clients' expectations and enable their projects to continue. We have used our experience and professional judgement to propose reasonable approaches to regulators. The methods we have used have varied between projects, and we have deployed the following solutions:
Rely on previously measured data for nearby or equivalent sites, either held on file by ITPEnergised or using publicly-available information;
At sites where road traffic noise is the dominant noise source, rely on predicted noise levels and caveat these appropriately; and
Agree the use of fixed criteria (i.e. not dependent on baseline / background levels) where appropriate.
For some projects we have used a combination of approaches, alongside undertaking noise surveys for sites where the noise environment is unlikely to be greatly affected by Covid-19 restrictions.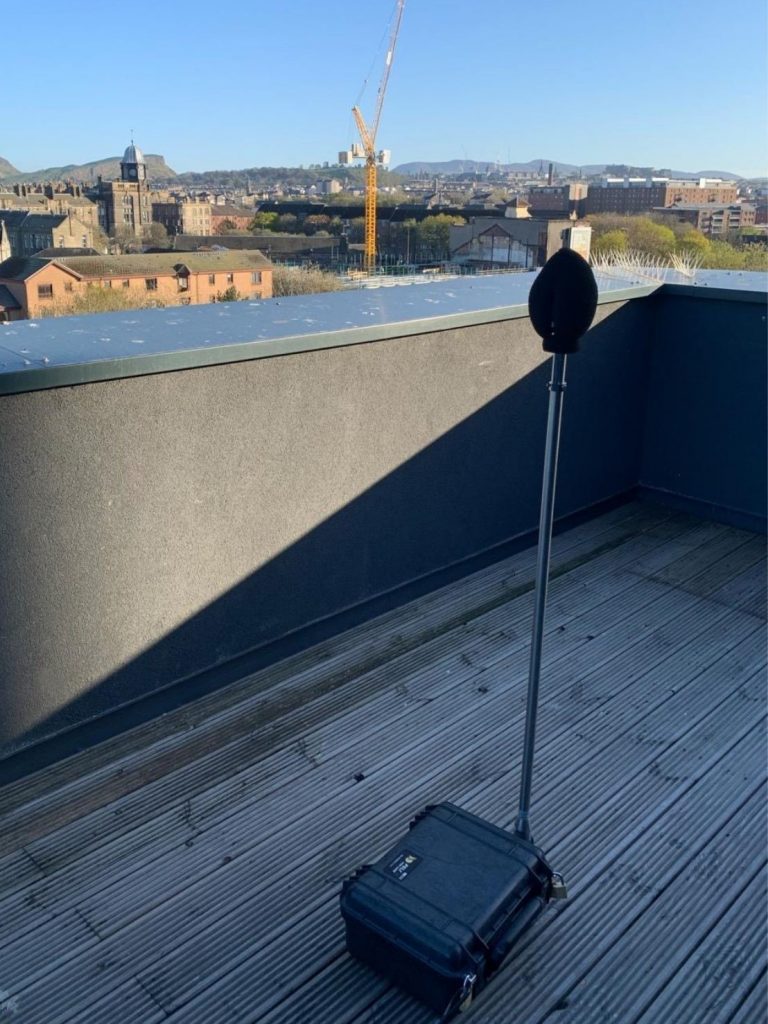 We're now in 2021 and whilst there is light at the end of the tunnel it seems likely that restrictions will remain in place across much of the UK for some months yet. Even after the virus is defeated, it is likely that some things may never return to how they were before the pandemic, given the challenges of climate change and dealing with poor air quality, we may see a permanent reduction in road traffic noise compared to 2019 levels. We may also see a change in people's attitudes – an increase in home working, with an increased desire for a quiet outdoor space or garden to escape to, could well be higher priorities in 2021 and beyond.
If you have a project that you are seeking to progress and need help to navigate it with the difficulties and challenges that the pandemic continues to present, please call us on 0131 557 8325 or email simon.waddell@itpenergised.com or alasdair.baxter@itpenergised.com and we will work with you to find a solution.