ITPEnergised is honoured to be part of this showcase of Scotland's renewable energy industry, produced by Scottish Renewables. As we celebrate our 10th birthday this year we are proud of the achievements and progress we've made in this time, and we will continue to play our part in delivering the energy transition along with all the other businesses and organisations in the sector which we have the privilege of working with, so we can collectively achieve our net zero ambitions.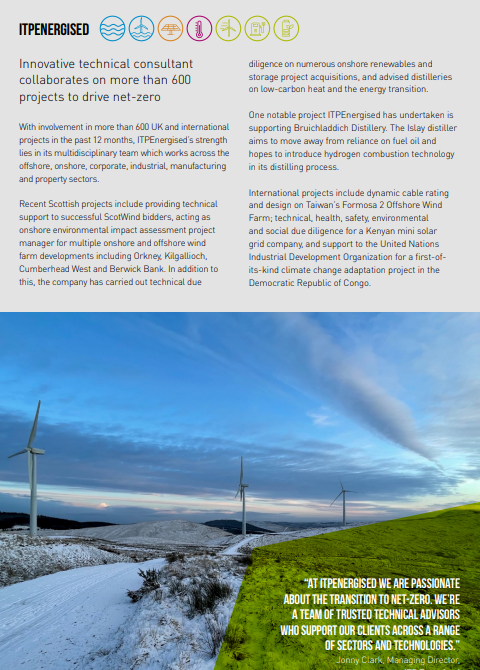 The Supply Chain Impact Statement gives a real insight as to how supply chain businesses are playing a vital role in delivering the major infrastructure projects that will help us achieve our net zero ambitions. Claire Mack, Chief Executive of Scottish Renewables comments in the introduction, "Renewable energy is not only at the centre of our fight against climate change but also of our economy, with billions of pounds of investment being made in Scotland every year. Scotland has seen one of its most successful years in renewable energy generation to date. Production between 2021 and 2022 was up by almost a third. These figures show the exceptional promise of a sector which offers Scotland huge industrial and economic opportunities."
You can view or download the Supply Chain Impact Statement here, and ITPEnergised is featured on page 13.