These annual awards organised by Scottish Renewables celebrate the next generation of leaders in renewable energy – one of Scotland's proudest environmental and economic success stories; and recognise those who have surpassed expectations, are pioneering new ideas and have the drive and ambition to change the renewable energy industry for the better.
Two of our talented team were finalists this year – Niamh Hurley who was nominated in the Project Development Award and Rob Spice who was up for the Engineer Award. The calibre was incredibly high this year and unfortunately Niamh and Rob did not take home an award this year. Many congratulations to all the winners on the night – a full list is available here.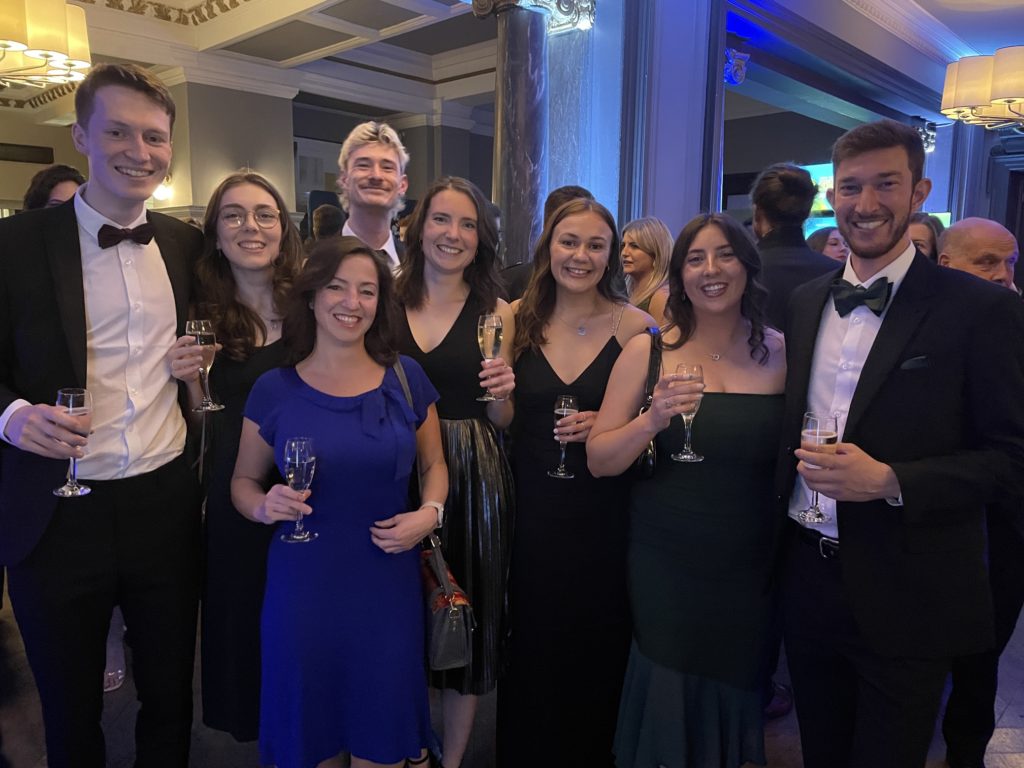 A great night was had by all the team who enjoyed the opportunity to meet up with clients, co-professionals, colleagues and friends and celebrate the incredible young talent within the Scottish renewable energy industry. Many thanks to Scottish Renewables for organising such a well-run and enjoyable evening.